Good coffee is great, but making good coffee can be a challenge.
Therefore, as we approach the Christmas season, an excellent coffee maker remains a good choice as a gift for your friends and relatives and co-workers who love good coffee.
A major new way of making coffee is offered by the Keurig Coffee Maker.  With this device, you brew one perfect cup of coffee at a time.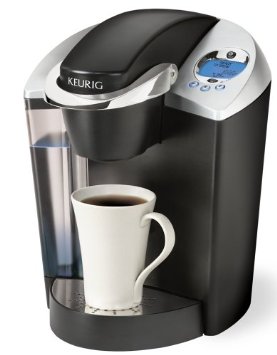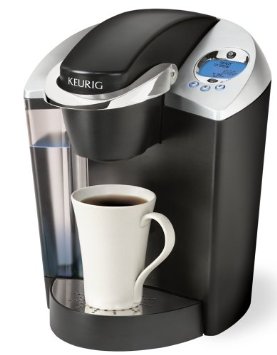 You have to buy special K-cup coffee packets  or a Keurig My K-Cup Reusable Coffee Filter to use in this machine.  But the results are truly outstanding, and many coffee producers are offering a wide variety of regular and specialty coffees to use in the Keurig.  A variety of Keurigs and a wide selection of other great one cup coffee makers is found on Amazon on the page Single Server Brewers.  You could do worse than to splurge on one of these machines for that special person in your life!
Coffee makers that make many cups at a time and that have a heating unit to keep the coffee hot have a flaw: after a little while, continuously heating the coffee tends to degrade the flavor.  If you aren't ready for the one cup Keurig,  we generally prefer multi-cup coffee makers, such as this Cuisinart, that use a thermal carafe to keep the coffee hot.  A thermal carafe is kind of like a thermos bottle, so it will only stay hot this way for about a couple hours or so, but the taste remains perfect the whole time.  If you care enough about the taste of your coffee to buy top quality, medium-roasted beans, you might enjoy the benefits of a Cuisinart a great deal.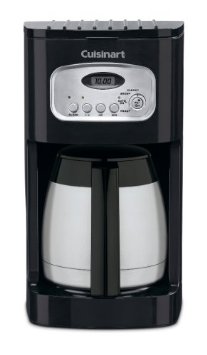 However, traditional coffee makers are still hot items, and a few of the best are in the carousel below: