Caffeine improves visuospatial and abstract reasoning, memory, verbal fluency, calculatory abilitity, and concentration, speeds reaction time, and boosts a slew of other parameters of mental performance.  It happens that these are the very abilities that are measured by IQ tests.  It is therefore reasonable to think that caffeine actually boosts your IQ, at least in the short term.  To enable you to evaluate the extent of this benefit for yourself, Weinberg and Bealer have created the Caffeine One-Minute Intelligence test.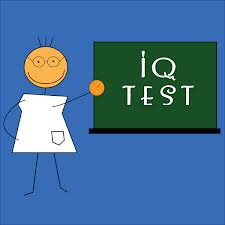 This self-test will enable you to compare your performance before taking caffeine with your performance after taking caffeine in different doses and at different times.  Therefore we don't provide any norms or average scores.  These tests compare your performance with and without caffeine—they are  not designed to rank you against other people.
Try this test when you have not used any caffeine for at least 6 hours.  Then, experiment with about 100mg, about the amount in 4oz of filter drip coffee or half of a Vivarin tablet.  Finally, try tests on different days, both before taking and after taking 150 milligrams, 200 milligrams, and, if you can tolerate it comfortably, 300 milligrams or even  400 milligrams of caffeine.   Make sure that you begin the test between 15 minutes and 1 hour after taking caffeine.  The results should give you some idea of the kind and degree of benefits you can expect to get from a given dose of caffeine in logical reasoning and accuracy and speed of information processing.
We suggest that you print out the Caffeine One-Minute Intelligence Test.  The test includes instructions, questions, and answers.  Try it and find out just how much caffeine can increase the power of your mind!
Time Magazine story, "Measuring IQ Points by the Cupful."