"It is better to look good than to feel good," Fernando Lamas said on The Tonight Show in the disco days of the 1980's, a line made even more famous by Billy Crystal, who repeated the quip on Saturday Night Live.
Fortunately, with caffeine, you don't have to make that choice.  We all know that caffeine makes you feel good.  But how many of us are aware of all the things caffeine can do to make us beautiful?
Here are a few caffeinated products that promise to add allure to your life: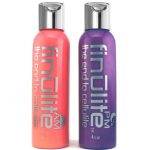 Finulite – The End to Cellulite AM/PM
Finulite uses theophylline, a chemical brother of caffeine, that suppossedly "transforms your body into a 24-hour cellulite-burning furnace" and that "shrinks fat cells faster than ever before."  At $25.00, it isn't cheap;  but, if it works, it might well be worth the price!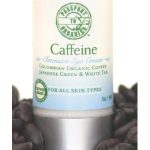 Caffeine Eye Cream, with Organic Coffee Extract, is supposed to reduce puffiness, reduce fine lines, wrinkes, and dark circles, and costs $25.00.
Dermitage Soap with Encapsulated Caffeine
This soap suppossedly contains cellulite-fighting caffeine that is encapsulated, so key ingredients penetrate skin and keep on fighting long after you've showered.  It costs less than $9.00.
We can't swear by these products, but caffeine's effect on skin and cellulite has been confirmed by some scientific studies.  If you're interested, give them a try — or click and try out one of the other caffeinated beauty products in the carousel below!