As the Christmas season approaches, the recurring conundrum of what to get for relatives, friends, and coworkers continues to challenge us.  Solutions that offer a variety of choices to suit different tastes are the McDonald's Coffee Gift Baskets.
Each gift package includes:
A 15oz mug
2oz of each:  French Vanilla, Kenya AA, Decaf Colombian Supremo, Chocolate, and Italian Roast Espresso
4 soft coasters
1 Biscotti cookie
McDonald's is offering more than a dozen gift packages, each with a different theme and coffee mugs with different designs.  A few are featured below:
Londons Times Funny Animals Cartoons     Ronald McDonald Goes To Hell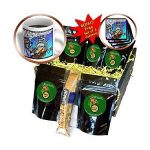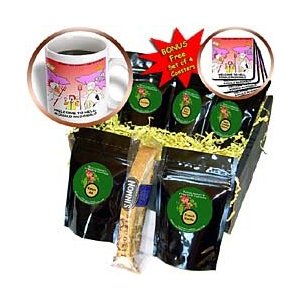 With so many gift baskets to chose from,  you could do worse than give a colorful, decoratively designed coffee mug in which to enjoy the treat of good tasting arabica beans, medium roasted to perfection.  What could be better for your friends who love good coffee!