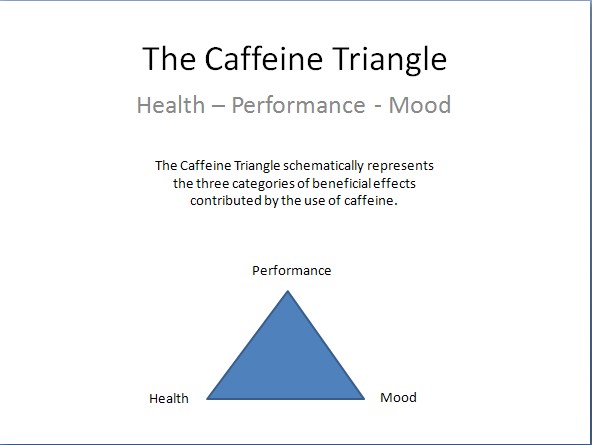 HEALTH
Caffeine delivers an abundance of health benefits, such as a decreased risk of stroke, high blood pressure, heart attacks, diabetes, obesity, Alzheimer's disease, senile dementia, clinical depression, Parkinson's disease, cirrhosis of the liver, gallstones, head and neck cancer, breast cancer, uterine cancer, liver cancer, skin cancer, and prostate cancer, and the pulmonary complications of smoking and also reduces inflammation, combats migraine headaches, and is the most powerful non-prescription analgesic available.
MOOD
Caffeine safely improves your mood, enabling you to feel happier, friendlier, and more confident, less bored, and confers relaxation and tranquil energy.
PERFORMANCE
Physical Performance
Caffeine improves performance in virtually every athletic or sports endeavor, including speeding your reaction time and ratcheting up your running and swimming speed and endurance and your ability to shoot darts and lift weights.
Mental Performance
Caffeine boosts your IQ, your visuo-spatial reasoning, your memory, your ability to calculate and concentrate, and helps relieve boredom and complete repetitive tasks more accurately.
Improved health and improved mood both contribute to performance.  Therefore, they are at the base of the triangle supporting improved performance.